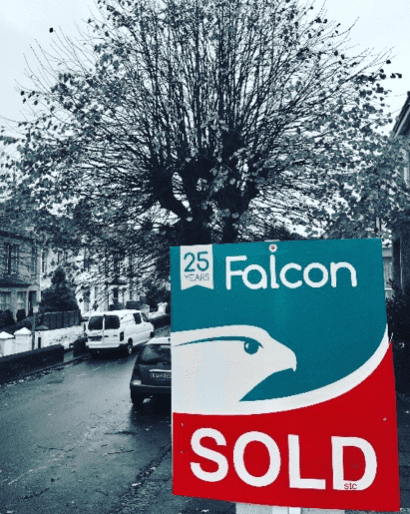 Scrapping stamp duty for first-time buyers was part of a package of measures designed to encourage the housing market announced by the chancellor, Philip Hammond.
With effect from the 22nd November, first-time buyers in England, Wales and Northern Ireland spending up to £300,000 on a property will no longer pay the tax, while those paying up to £500,000 will only be charged on the part of their purchase over the new threshold.
In Plymouth this will be, almost without exception, a benefit to all first-time buyers due to the average price of property in the city being approximately £ 191,000.
House prices are increasingly out of reach for many and it takes too long to save for a deposit and rent absorbs too much of people's ability to save for a deposit.
To assist "those who will need to save for years", he introduced this new £300,000 threshold for first-time buyers which is more than double the £125,000 point at which the tax normally kicks in.
Hammond said he wanted the UK to be a country "where the dream of home ownership is a reality for all generations".
Citing a fall in the number of 25- to 34-year-olds owning their own home from 59% to 38% over the past 13 years, he said: "Put simply, successive governments over decades, have failed to build enough homes to deliver the home-owning dream that this country has always been proud of."
Alongside the stamp duty change he announced measures to tackle empty homes, boost house building and support those in rented homes all encouraging news for Plymouth.
There is a thought, however, that the Chancellor should have gone further. I do feel that he has missed a trick in not reducing stamp duty levels across the board. Stamp Duty is one of the biggest, if not THE biggest, obstacles in getting our housing market really moving and it would have been very welcome had he removed, or at least reduced, the surcharge on second properties helping down-sizers and second steppers to make their move.
However, Britain needs to build, and while a new funding package for UK property development is a stride in the right direction, it will only help tackle our housing crisis if it is invested in the right places.
The UK has been scraping the bottom of the barrel for affordable housing stock over recent years and it is vital that increased investment is used wisely to tackle such depleted supply.
I do feel the Chancellor has missed a trick by failing to reduce stamp duty levels across the board.
Stamp duty levels have acted as a brake across the entire market preventing the likes of 'downsizers' and second-steppers from making their moves.
"The housing market must be viewed as a whole, and comprehensive stamp duty reform would have increased overall fluidity to the benefit of all buyers.
First-time-buyers should now think about acting quickly to take advantage of this stamp duty ban, before the extra demand it creates pushes up prices and starts to eat away at the extra cash this Stamp Duty exemption will free up.
First time buyers are also able to benefit from some exceptional mortgage rates as well. There has probably never been a better time to buy in Plymouth with mortgage payments falling well below the sort of rents that many young people are having to pay. If a first time buyer is buying at, say, £150,000 this new measure will mean they will save £500 in stamp duty which, although, not a substantial help towards a deposit, is a help all the same.
The Government has already put buy-to-let landlords on the back foot with its 3% Stamp Duty surcharge, so this extra advantage of no stamp duty gives first-time-buyers an extra edge.
We do however need to realise that this move will increase the demand for FTB properties and if we don't have the supply it will push prices up. We have seen this in areas where Help to Buy is offered, as it attracts a great deal of interest from FTBs.